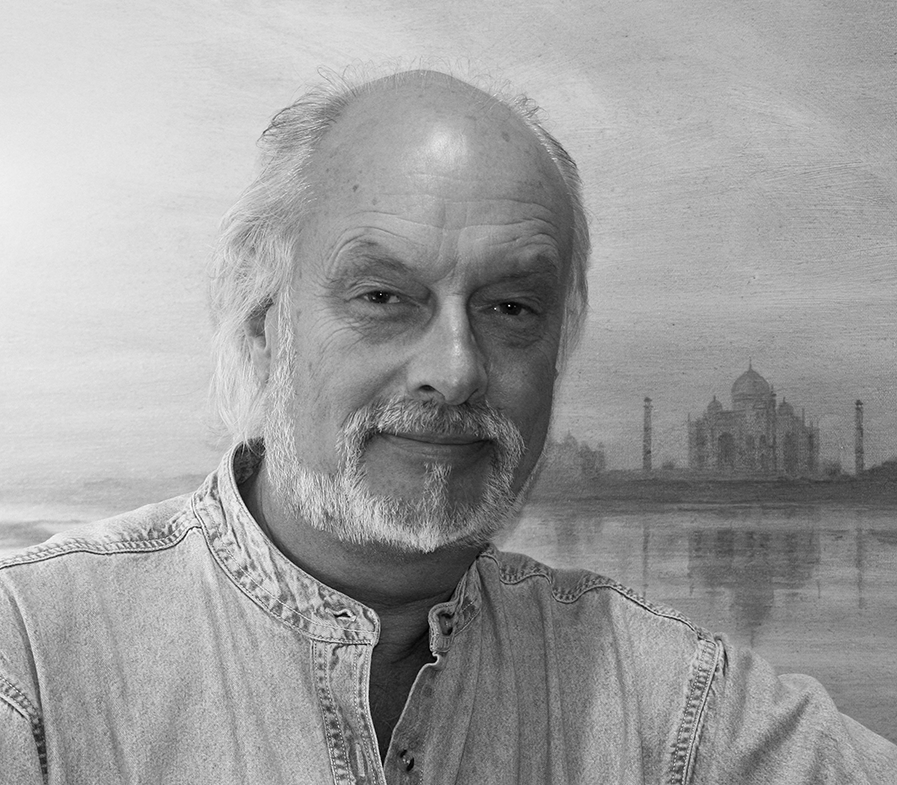 Having been a professional artist for over 50 years,
I never stop looking for new variations in colour combinations, composition and subject location. Of course, there are some colours which remain as proven, standard items and form the basis for experimentation and change in my paintings.
Read More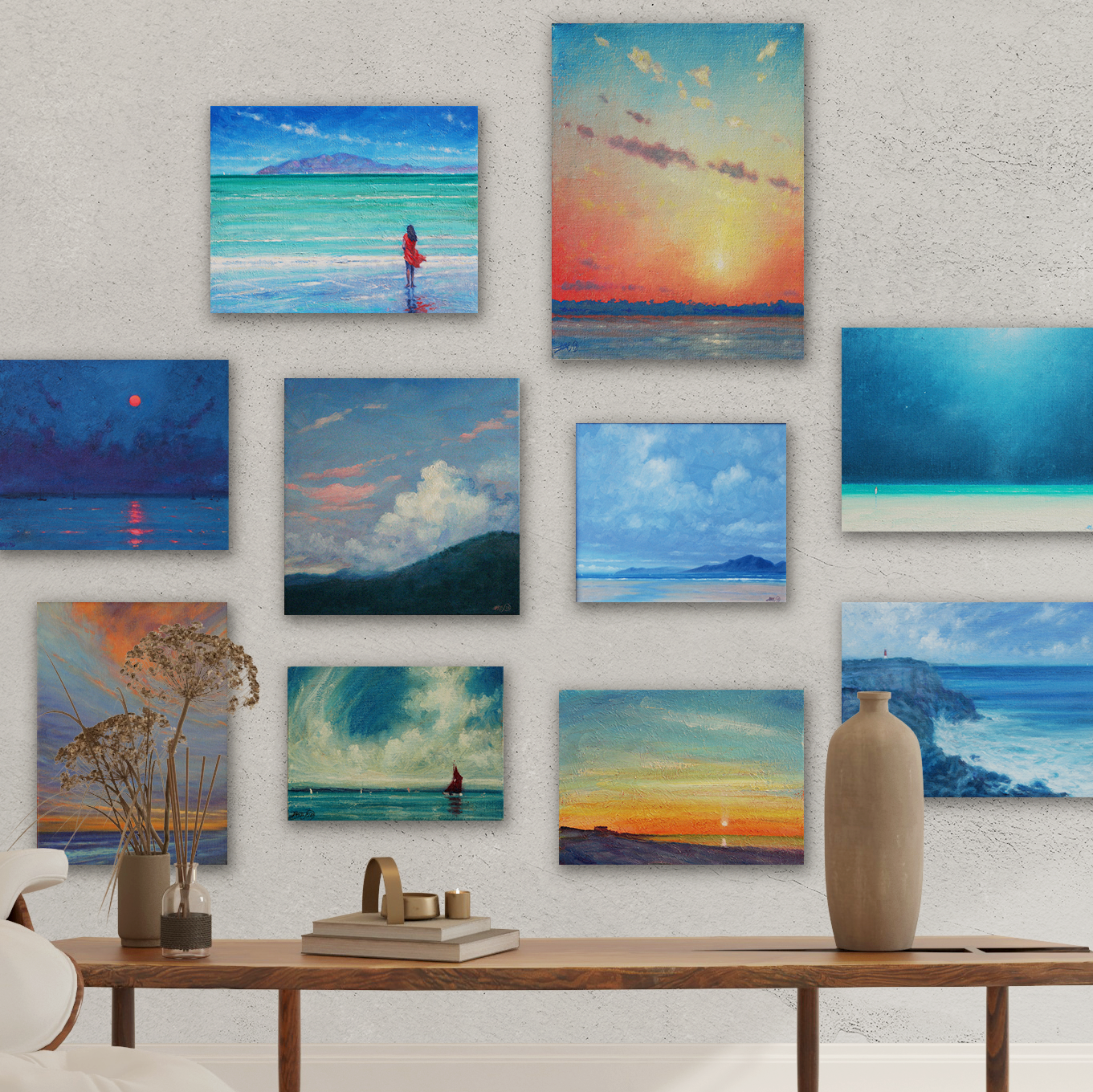 Small Originals
In this section, you can find smaller oil paintings.  These used to be referred to as, "Cabinet Paintings", due to them not being hung alongside larger paintings, often treated with more exclusivity, only being displayed on a shelf or inside a display cabinet.
Shop now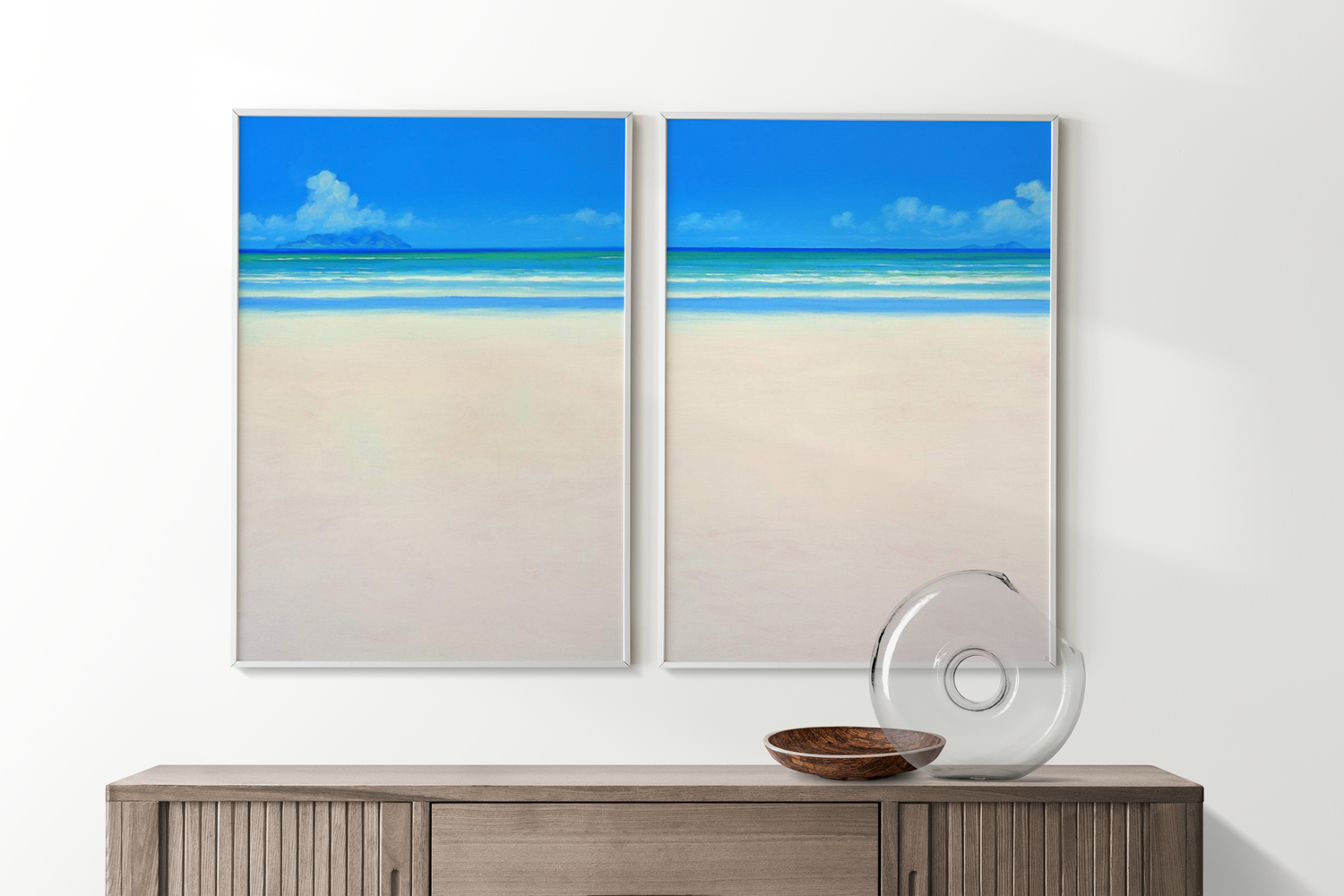 Perfect Prints
Prints are available on Fine Art Archival Paper or Canvas, using Lightfast Inks, thus ensuring the longevity of these High Quality Art Prints.  Each one is signed, numbered, and comes with a Certificate of Authenticity.
Shop Prints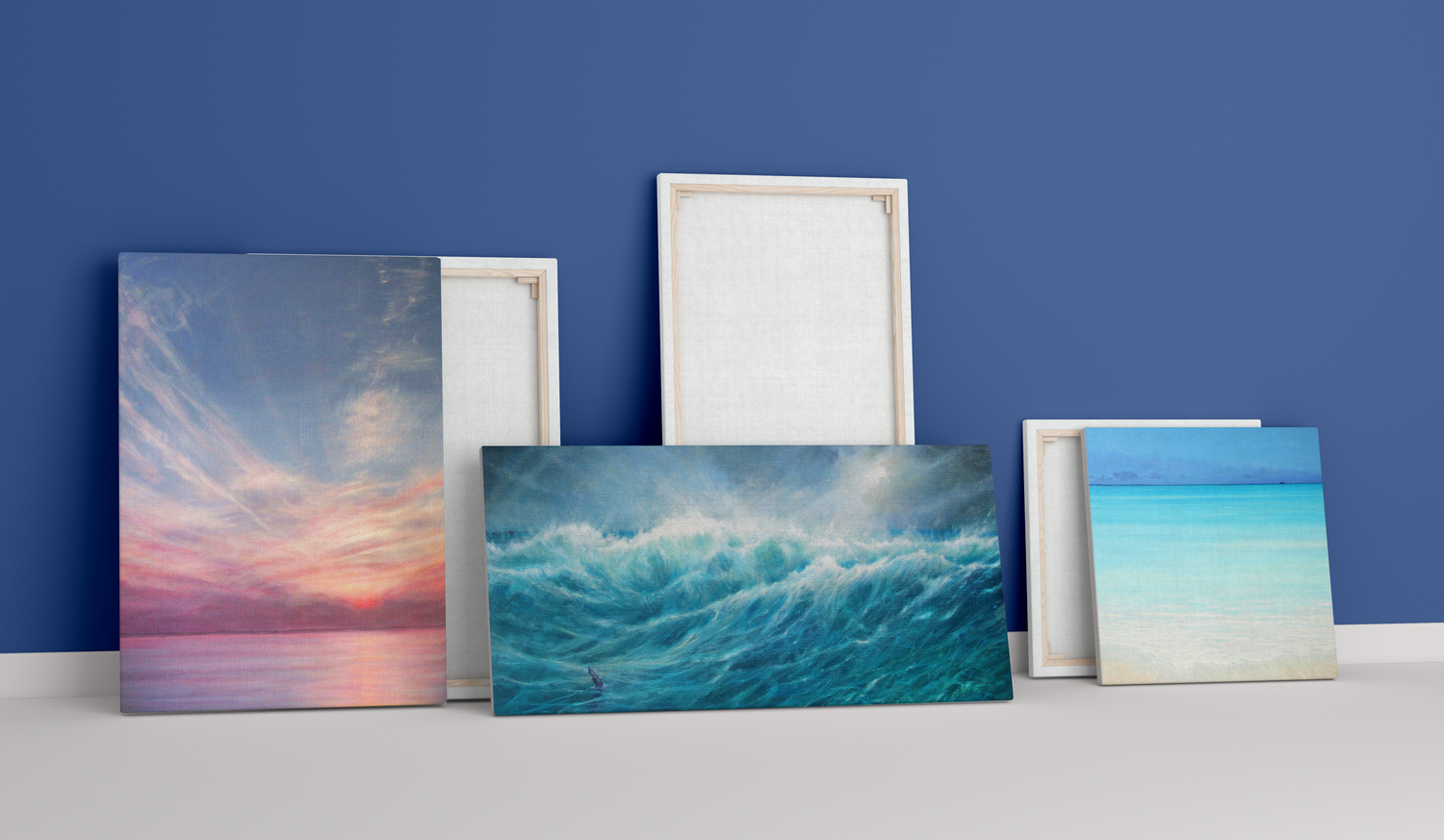 Originals
Original Oil Paintings are painted on top quality Belgian Linen, or, in the case of some very small works, Art Canvas Board, using top quality oil paints. 
View all original's paintings
A Picture is Worth a Thousand Words
SEASCAPE PAINTINGS
Fine art seascape oil paintings have been my speciality throughout all of my working life. Having been a professional artist for well over 50 years, beginning with the coastlines of Northumberland, I have painted in many countries around the world. I paint mainly the sea and marine or coastal subjects, as well as rivers, lakes and other waterways, in different countries, and, through my paintings, I try to  convey the effects of light changes, in differing weather conditions and times of day, in bright sunshine or storms. Long beaches and wide open skies, endless variety of cloud formations, warming sunrises and vivid, blazing sunsets, all make ideal subjects for my paintings, throughout the year. 
I find that the air is most often clearer on a shoreline or in areas close to the coast, and this has immeasurable effects on the quality and clarity of the light. A small focal point, in the form of figures, sailboats or other features, add a sense of scale to otherwise empty canvasses. This further imbues the painting with a stillness and feeling of peaceful solitude. The difference between painting in northern Europe, in the North Sea or Baltic, and the warmer waters of the Indian Ocean or Caribbean, apart from the climate, is the total variation in the light, as it changes hour by hour. 
I always restrict my palette to only five or six colours, ensuring clear mixing and avoiding any serious risk of creating a muddy mess, through using too many unrelated and unnecessary colours. Working on subjects from such varying locations around the world requires a radical change of spectrum, the cooler, heavier colours of Prussian Blue and Cobalt being more appropriate for areas in Scandinavia, UK and Germany, whereas redder tints of Ultramarine, combined with Magenta and the acid tones of lemon yellow hold greater influence in more southern seas. When working on paintings of Norfolk, Northumberland or Scotland, my seascape paintings of the North Sea are full of grey textures and tones, as I attempt to capture the mists and fog of such coastal areas. The misty light is less clear and usually contains more moisture, softening and blurring horizon lines to the extent that sky and sea often combine, without any distinct separation between them. Painting in India, I discovered that it's the dust in the air that causes the soft blurring of the landscapes, the hot dust giving an orange pink tonal layer to even the coolest colours.
During time painting in Seychelles and Bahamas, I find the air clear and soft, enhancing the vividness and clarity across a whole range of colours, from bright reds and orange, glowing yellows and iridescent blues and greens of the clear waters. My sketchbooks are filled with inspiration for my seascape oil paintings, supported by hundreds of photographs. Using the best quality oil paints and my own special mixture of ingredients that make up my oil painting medium, I work on the finest Belgian linen cloth, which is supported on custom made wooden stretcher frames.  Whilst using the best quality paints and canvas available is no guarantee of a successful oil painting, any shortcoming can not be blamed on the materials. In this way, I know I can be confident that my seascape oil paintings will stand the test of time, this longevity already having been proved, many times, over the past half century, by those who have bought my oil paintings during that period.